Equine Dental Health for Horses in the Turlock Area
There are a number of dental disorders which can affect our equine friends' ability to eat and perform well.
Annual equine dental visits at Taylor Veterinary Emergency include a thorough oral health examination and tooth floating (if necessary). This helps to ensure optimal dental health for your horse.
All of our equine vets are trained in the use of motorized and hand-powered dental instruments.
The use of sedation and full-mouth speculums to perform oral exams allows our veterinarians to assess and treat the dental needs of your horse with comfort and safety in mind.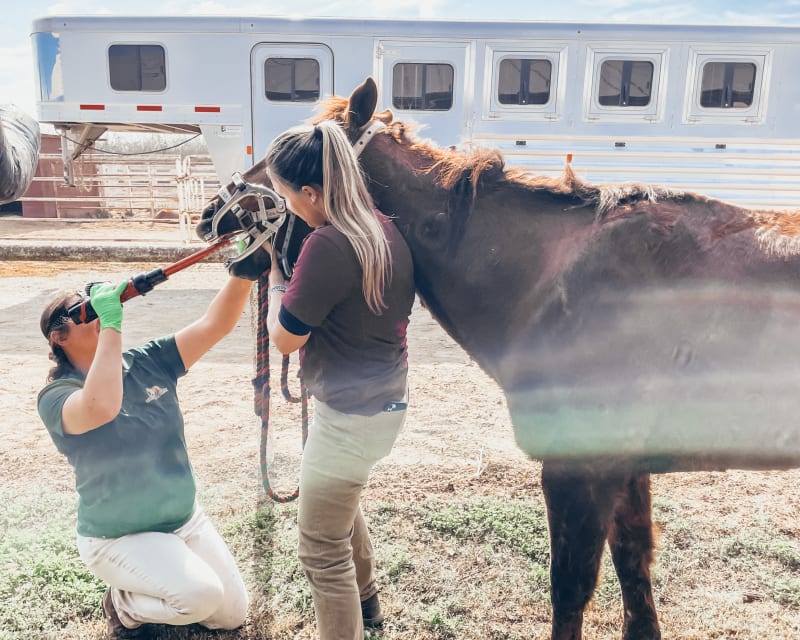 Equine Dental Care & Exams
Adult horses require an equine 'dentist' appointment at least once a year. Horses that are still growing, over the age of 20, or prone to dental issues may need to be seen more frequently.
At our state-of-the-art facility in Turlock we offer a range of equine dentistry services to assess, diagnose, and treat dental health problems in horses.
FAQs About Equine Dental Care
If you have never brought your horse to us for dental care before, you are bound to have questions. Here are some of the most frequently asked questions from our clients about horse dentist appointments at Turlock.