Inscription for Andalusian Foals
Inscription is the process whereby Spanish regulators require qualifying foals to be microchipped and identified by markings. Our Turlock vets record this information on the "Certificado de Cubricion" form for processing.
Your foal must be under 6 months of age and DNA tested so that lineage can be verified. Both parents of your foal must be registered breeding stock in order for your horse to qualify.
We adhere to the strict standards and protocols laid out by the ANCEE - Asociacion de Criadores de Caballos Españoles.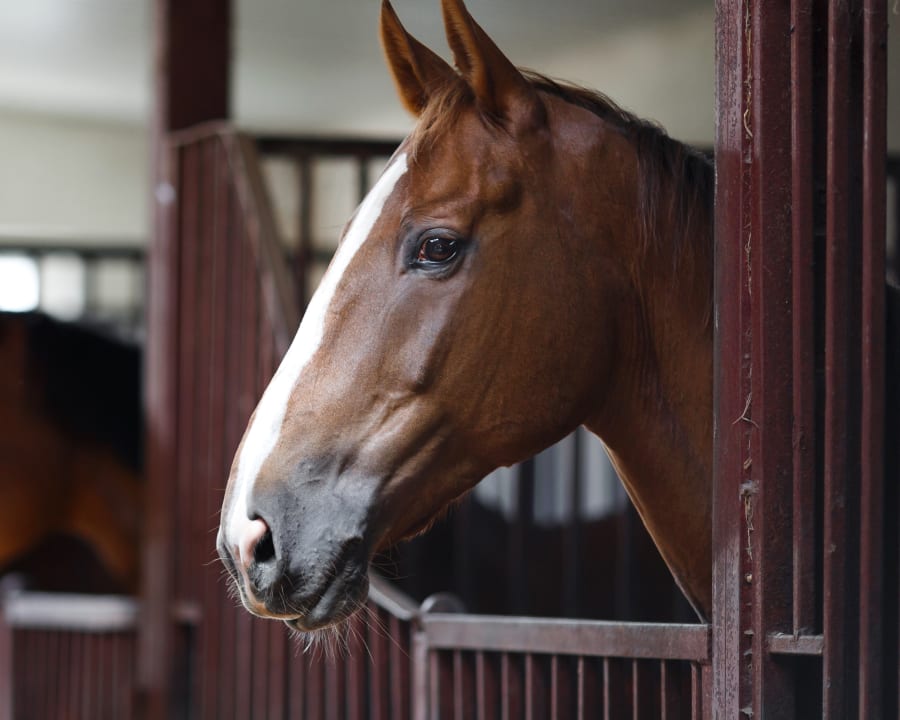 Lineage Verification
Once our vets complete this portion of the inscription process The Cria Caballar (who maintain control over the Spanish Stud Book) verifies your foal's lineage in order to qualify your horse as P.R E. (Pura Raza Española or Purebred Andalusian).
Cria takes the paperwork back to Spain to register your horse in the Spanish studbook and provides you with a Carta (international passport), and registration papers if your horse qualifies.
Your horse cannot officially be listed as P.R.E breeding stock until after passing the revision process determining whether your mare or stallion meets the minimum requirements for approved breeding stock. 
The Revision Process
To qualify as P.R.E. your horse must be a minimum of 3 years old and have been through the inscription process.
Qualifying horses must be a minimum height of 1.52 M for stallions, and 1.5 M for mares.
Your horse will be inspected to ensure that their overall appearance is true to the breed standard, free of disqualifying morphological or conformational defects, such as a fallen crest, a dish face, or in stallions, monorchid or cryptorchid. 
If your horse passes it will be designated as approved breeding stock and offspring are eligible to be registered in the stud book.