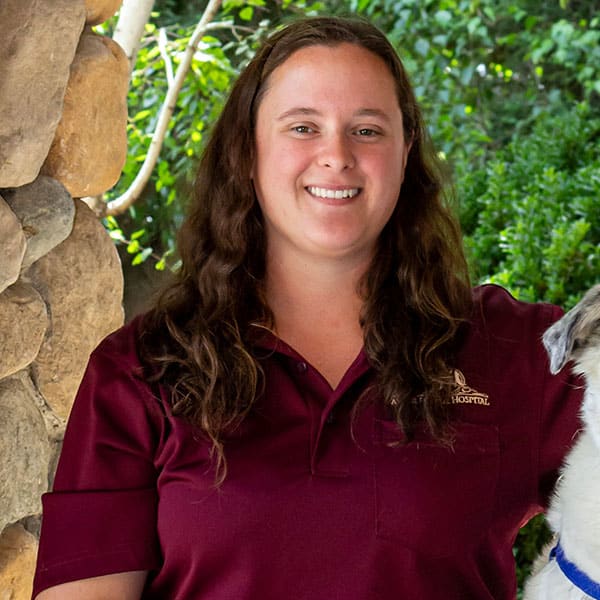 Dr. Curry, DVM
Dr. Rebecca Curry grew up in Inyokern, CA, on the northwestern edge of the Mojave Desert. She began riding horses at a young age and eventually fell in love with the region's primary equestrian sport- endurance. It was volunteering at endurance rides that sparked her interest in veterinary medicine.
Dr. Curry received her B.S. in Animal Science from UC Davis in 2012. She then spent four very cold years in East Lansing, MI, and graduated as a veterinarian from Michigan State University in 2016. Afterward, she continued her training by completing a two-year equine surgery and sports medicine internship at New Jersey Equine Clinic in Millstone Township, NJ.
Her current professional interests include equine lameness, preventative medicine, and ophthalmology. When not working, Dr. Curry enjoys competing in endurance rides and spending time with her adorable dog Niko.