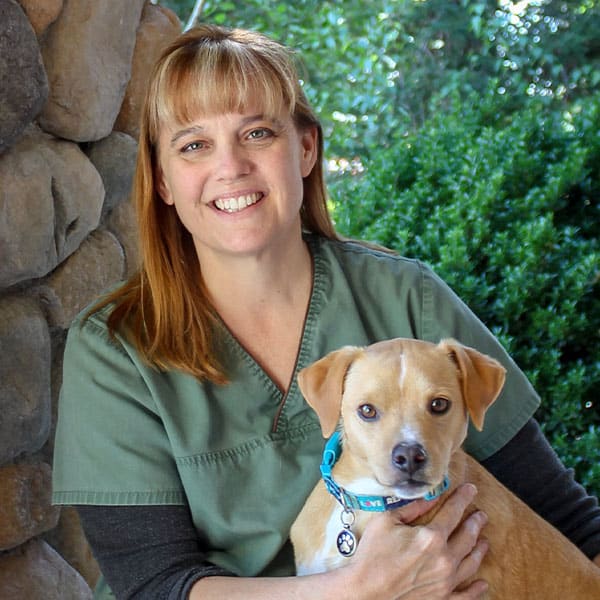 Kim Morris, RVT, Head Veterinary Technician
Kim Morris was raised in San Jose and has always had a passion and love for animals. After graduating high school she studied Zoology at San Jose State and then completed her schooling at Hartnell College where she obtained her veterinary technician degree. During her studies at Hartnell, she volunteered at the Monterey Bay Aquarium with their Sea Otter Rehabilitation program.
In 1999 Kim and her husband moved to the Central Valley and settled their roots in Turlock. She began working for Taylor Veterinary in 1999 and has been with us ever since. She has grown with our practice and has been a big part of making us the 24-hour emergency hospital that we are now.
When she is not working, she is spending time with her husband and watching their son play baseball and football for Pitman Highschool. She has 2 cats, Ely and Jazz, a dog River and an African Spurred Tortoise Leo.