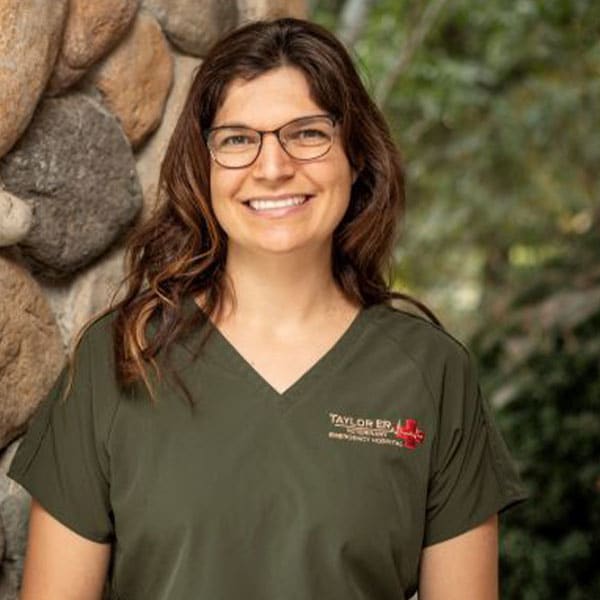 Dr. Brooks, DVM
Dr. Marisa Brooks was born and raised in Merced County. Her undergraduate degrees were completed in Animal Science and Contemporary Leadership at the University of California, Davis. She then attended veterinary school at Western University of Health Sciences and graduated in 2015.
In 2016, Dr. Marisa moved to Massachusetts and completed a Small Animal Medicine and Surgery Internship at New England Animal Medical Center. During her internship, she developed an interest in emergency medicine. She continued practicing emergency small animal medicine on the east coast before recently deciding to move back to the Central Valley to be near family.
Outside of work, Dr. Marisa enjoys exploring the outdoors, learning to play the guitar, gardening and spending time with her family. But most of all, Dr. Marisa loves quality time with her beloved dog Clover, who she rescued as a puppy.