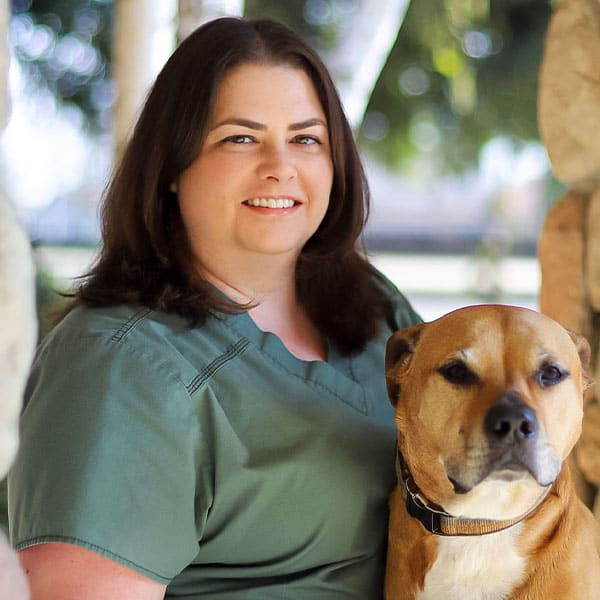 Dr. Cushman, DVM
Dr. Sylvia Cushman has been with Taylor Veterinary Hospital since 2015. She had known since the 6th grade that she wanted to work with animals, and in 2000 she started working as a kennel technician at Olive Animal Clinic where she was trained on-site for technician duties. In 2005 she graduated from UC Davis with a bachelor's degree in animal biology, and in 2008 she graduated from Cosumnes River College in Sacramento with an associate's degree in veterinary technology. From 2009 to 2014 she worked as an RVT at an emergency hospital in Wisconsin, which became a part-time position in 2011 when she began attending the St. George's University School of Veterinary Medicine in Grenada.
After graduating from St. George's in 2015 with her DVM, she made the decision to come back to California after reading about a practice that was looking for a small animal emergency veterinarian intern. She has since become a staple in our overnight emergency practice and is one of our most experienced emergency surgeons.
When she isn't working, she attends veterinary conferences all over the country, avidly collects and watches movies, and tackles home improvement projects on her house in Turlock. She also likes going to see her family in Wisconsin on holidays, so she can enjoy some real Wisconsin cheese. She has three pets – Sophie, the three-legged pit bull Dr. Cushman rescued when she was 8 weeks old; Lestat, a 13-year-old Ragdoll mix who likes leaving his stuffed animals in random places around the house; and Ophelia, a Tortoiseshell brought home from Grenada who is in charge of the house and is not afraid to remind you of it.